Kibabii University, Kenya
About Kibabii University
Kibabii University is situated in Bungoma County in western Kenya along Kenya – Uganda Highway. It is located seven kilometers from the central business district (CBD) of Bungoma town. The name 'Kibabii' has some profound historical significance. The word 'Kibabii' linguistically linked to one of the local communities means "live¬stock returning to a cowshed" or a sanctuary. Symbolically, the University is a place where people from all walks of life would come to gather for purposes of gaining knowledge and skills. Kibabii University is a fast growing fully-fledged Public University established in accordance with the Universities Act (2012) through the award of Kibabii University Charter November 14th 2015. The University has two faculties: Faculty of Science and of Education and Social Sciences (FESS) and three Schools namely School of Computing and Informatics (SCAI), Business and Economics (SOBE) and of Graduate Studies (SGS). These Faculties and Schools offer various courses at Certificate, Diploma, Undergraduate, Masters and Doctoral levels. The vision of the University is to be a global and dynamic University of excellence in Science, Technology and Innovation. Kibabii University embodies the view that Science, Technology and Innovation are critical for sustainable utilization of material and human resources for the posterity of the universe. Thus, human beings have the moral obligation to creatively improve the environment. This is achieved in Kibabii University through a well-conceptualized educational, scientific, technological and innovative package through which our students rightfully experiences and acquires the tools to facilitate this philosophy. It is the University's mission to achieve excellence in generation, transmission and enhancement of new knowledge in Science, Technology and Innovation through quality Teaching, Research, Training, Scholarship, Consultancy and Outreach programmes. The University has established itself as an emerging centre in teaching, training, research and innovation in the region. For more information visit us on:
www.kibu.ac.ke
Project Team
Prof. Dr.-Ing. Benedict M. Mutua is a full Professor of Water Resources, Hydraulics and Environmental Engineering. He is currently the Deputy Vice-Chancellor (Planning, Partnerships, Research and Innovation) at Kibabii University, Kenya. He obtained his PhD in Water Resources and Environmental Engineering from the Universität für Bodenkultur (BOKU) Wien (University of Natural Resources and Life Sciences, Vienna, Austria. He obtained his MEng. Sc. in Civil and Environmental Engineering from the University of Melbourne, Australia where he specialised in Hydraulics Engineering. He also obtained another MSc. in Water Resources Engineering from Hebrew University of Jerusalem, Israel where he Specialised in Water Resources and Systems Management). He obtained his BSc. in Agricultural Engineering from Egerton University, Kenya. In addition, Prof. Dr. Ing-Benedict M. Mutua obtained a Postgraduate Diploma in Water Resources Management from Tel Aviv University, Israel and a Diploma in Soil and Water Engineering from Egerton University, Kenya. He has also done a number of Postdoctoral Research studies in different countries. Prof. Dr.-Ing. Benedict M. Mutua started his teaching and research career in 1990 at Egerton University, Kenya. He has a wealth experience in teaching, research, administration and Project Management. He is currently the Team Leader and Principal Investigator for a number of on-going funded projects including the AHEAD Project at Kibabii University.
Prof. Dr.-Ing. Benedict M. Mutua's research interests include and not limited to; Applied Hydraulics, Fluid Mechanics and Dynamics, Water Resources Engineering, Climate Change and Applied Hydrology. He is experienced in the application of Hydraulics and Hydrological models in solving Water Resources challenges in River Basins, Flood prediction, Drought assessment and forecasting as well as in Climate and Land use change studies. Prof. Dr.-Ing. Benedict M. Mutua is involved in a number of Community outreach and Extension Services especially in the area of Water, Sanitation, Health and Education. He has recently developed a Simplified Planning Tool (SPT) for Integrated Water Supply and Sanitation in Small and Fast growing Towns in Kenya. He has presented his research work in many international conferences. He has supervised many postgraduate students both at MSc., PhD and Postdoctoral levels and has published several scientific articles in reputable Journals. He has also published a number of books and book chapters. He has been invited as a Visiting Professor in many Universities globally. He is currently serving as a member of the Jury Board at the Pan African University (PAU) at Tlemcen University, Algeria. He is a member of several International, Regional and National Professional bodies. He serves as a member of the Editorial Board in a number of International Journals. He is also a member of several International Scientific Conference Committees. He is an External Examiner for several Universities. He has won several European Union, African Union, Regional, National and other Internationally funded research projects. He has traveled widely and has collaborative research activities and joint postgraduate students' supervision in several countries. He has been trained in many professional short courses both nationally and internationally. Prof. Dr.-Ing. Benedict M. Mutua has received several recognitions as a Professor, Mentor, Manager, Administrator, Leader and Researcher. He desires to continuously provide an all-inclusive leadership with a focus built on three (3) pillars namely; the People, Processes and Products.
Dr. Ong'anyi holds a PhD in Population Geography. He is the Director, Research, Consultancy and Extension and a Lecturer in Social Sciences Department at Kibabii University (KIBU) since 2013. He holds a PhD in Population Geography from the University of Nairobi. He has a wealth of experience in managing EU and USAID funded Projects having worked as a Field Cordinator in a number of USAID funded projects in Western, Central and upper Eastern Kenya from 2003 to 2009. He is currently implementing EU funded Erasmus + Programme African Higher Education Leadership in Advancing Inclusive Innovation for Development / AHEAD Project. He has conducted a lot of consultancy, and scientific and policy research on various issues and published extensively in several peer reviewed journals in the areas Population Studies, Livelihoods and HIV and AIDS. He is currently undertaking Universal Health Care Needs Assessment for the Aging Population in Kenya, and Innovative Agribusiness Approach to Cassava (Manihot esculenta) and Millet (Eleusine spp) Value Chain Enhancement Research Projects. Dr. Ong'anyi is a member of Population Association of Kenya and an Alumni of the University of Nairobi and the National Centre of Competence in Reserach, North-South, Switzerland.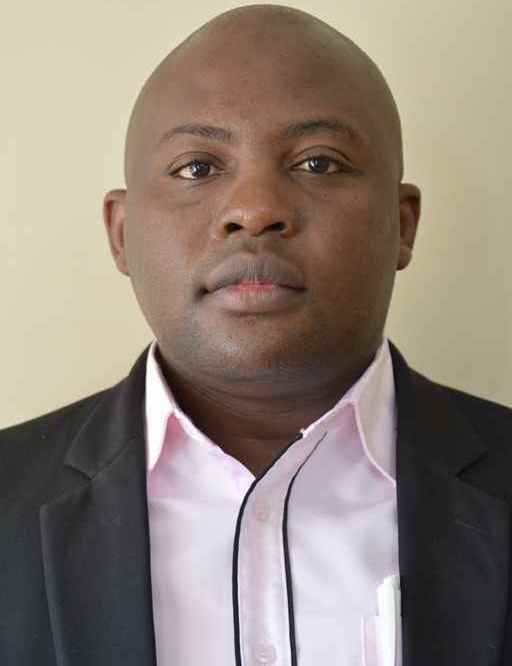 Dr. Muganda Munir is a Lecturer of Finance in the School of Business and Economics, at Kibabii University. He holds a PhD in Finance and Accounting. He is currently a member of the Partnership for Economic Policy (PEP), a member of the American Finance Association; Member, International Association for Accounting Education & Research; Member, Association of Financial Advisers and the World Economics Association (WEA). As a specialist in financial and human capital development, Dr. Munir work has focused on human interventions amongst companies across East Africa on optimal solutions for being competitive. Previously, he has been involved in various projects of rolling out financial literacy programmes to SMEs. As an alumnus of the World Bank Institute and International Trade Centre his key research interests include financial sector analysis and policy; economic analysis of investments; agricultural trade and investment; development in agricultural trade; environmental and natural resource economics; poverty, labour markets and income distribution issues, with emphasis on multiple dimensions of poverty, youth employment and economic sustainability Dr. Munir has extensive University teaching and research experience, including supervision of postgraduate students and has published widely in banking, finance and economics journals.
Ms. Irene Simiyu holds a Master of Education (Teacher Education) degree fron the Aga Khan University, Institute for Educational Development (AKUIED)-Dar-es-Salaam. She is a lecturer in the department of English, Literature, Journalism and Mass Communication at Kibabii University since 2015. She has published extensively in peer reviewed journals in the areas of Literacy, Student and Teacher Learning. Ms. Irene is a member of the International Literacy Association (ILA), Council for the Development of Social Science Research in Africa (CODESRIA) and Kenya Association of Education Administration and Management (KAEAM). She is a member of the team implementing the EU funded Erasmus + Program African Higher Education Leadership in Advancing Inclusive Innovation for Development –AHEAD project.
Mr. Stephen Ogallo is full time staff of Kibabii University working in the capacity of a Geography Technologist. He's is a seasoned Disaster Risk Reduction and Management (DRR/M) practitioner with vast knowledge and experience in DRR/M and Early Recovery Programming. He holds postgraduate qualifications in Disaster Preparedness and Engineering Management. Mr. Ogallo has a cumulative 10 years of working in a multi-disciplinary and multi-sectoral environment in institutions of higher learning which has packaged him adequately with values and valuable experience in operational research, development and extension programmes across the divide. His competence in scientific writing and scientific protocol development span from formulation of concepts, excellent technical project reporting, academic publishing (papers & posters), documentation and dissemination skills. Additionally, he draws a strong background in Geographical Information and Systems (GIS) and Remote Sensing applications which is a part of the broader decision support and artificial intelligence body of knowledge and which reserves relevance in a universe of fields and applications. He has successfully undertaken various assignments in previous engagements with a plethora of organizations including National and County Governments, UN Agencies, Humanitarian organizations such as the Red Cross and Red Crescent Societies, World Vision, Christian Aid among others. Mr. Ogallo is a team player and an ardent believer of team spirit.
Ms. Stellah Obutu Nyameino a Senior Administrative Assistant in the Division of Planning, Partnerships, Research and Innovation at Kibabii University. I am a holder of MSc degree in Human Resource Management from Jomo Kenyatta University of Agriculture and Technology, and a Bachelor of Business Management from Masinde Mulilo University of Science and Technology (MMUST) in Kenya. I have a vast administrative work experience as an Administrative Assistant on Human Resources for Health (HRH) Kenya programme under MMUST-HRH Kenya project, and as a trained auditor for ISO 9001:2015 Quality Management Systems. I am a member of Kenya National Secretaries Association (KENASA) with a lot of research interest Human Resource Development and Training