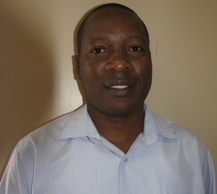 Dr. Peters Anselimo
Ag. ICT Director

Download CV
The Directorate of Information Communication technology was hived off from the School of computing and Informatics. The Core function of the directorate is to address the technical aspect of ICT in order to support the University in achieving its mission and Vision.
Objectives of the Directorate are:
To establish and maintain ICT infrastructure and services.

To advance the intellectual and human resource capacity through use of E-resources.

To publicize University programmes, activities and promote its public image.
The Directorate will achieve these objectives through the following approaches
Automation
The Directorate will undertake to increase automation level by undertaking the following activities:-
Adopt and operationalize e-Government standards;
Ensure availability of internet bandwidth within the institution ICT infrastructure;
Ensure that anti-virus updates, data back-up are in place;
Acquire an enterprise resource management system
Web Metrics Ranking of the University
The directorate shall undertake the following activities:-
Put in place a functioning website;
Upload relevant Information on the University Website;
Organize forum to sensitize and encourage students and members of staff to use the University Website.
Connect to social networks, Twitter and Face book
Link to other similar sites
Safety Measures
The Directorate will undertake the following activities: -
Install back-up for automated system
Train people on information security
Install hardware and software firewalls
I hoped that use of the above approach will assist the University management and hence council achieve the ICT aspect of their performance contract. It will also lay the ground for Kibabii University to become a centre of excellence in ICT.
Thank You
---